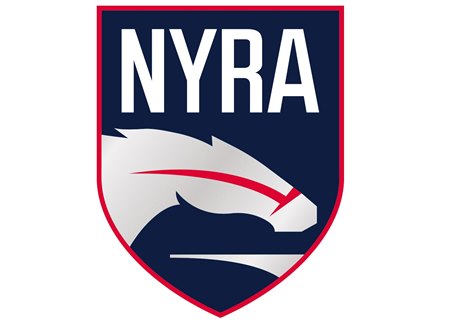 By Tom Precious
Courtesy BloodHorse.com
A legislative effort to finance major new renovations at Belmont Park cleared a final hurdle Dec. 21, when New York Gov. Andrew Cuomo signed a bill to give the New York Racing Association access to a state authority's bonding abilities.
While NYRA emerged last year from a period of state control and additional oversights, the not-for-profit racing corporation will now rely on the New York State Dormitory Authority to try to obtain lower-cost financing and construction expertise, which will help with long-anticipated improvements at the racetrack in Nassau County.
The state Legislature in June passed a measure sought by NYRA to let it join state university colleges, health care facilities, and others in using the state agency's bonding authority to finance still-evolving projects at Belmont, along with less-expensive plans at NYRA's Aqueduct Racetrack and Saratoga Race Course.
The Legislature passed the measure—with just one no vote in the Assembly and Senate—that envisions what an accompanying document with the bill states is a means by which NYRA can turn Belmont into "world-class racing facility" with 21st century amenities.
The approval by Cuomo comes as property adjoining the Belmont track is due to see construction start in 2019 on a private venture to create a large, mixed-use development that will include a new arena to be the future home of the New York Islanders NHL hockey team.
Patrick McKenna, a NYRA spokesman, said the new law will provide NYRA with another way in which to finance "significant, lasting upgrades to the racing infrastructure and guest facilities" at Belmont.
"As the cornerstone of an industry responsible for 19,000 jobs and more than $3 billion in annual economic impact to New York State, NYRA is committed to recruiting new generations of fans to sustain the industry, drive tourism and deepen thoroughbred racing's economic impact. To do that, and to provide the best possible experience for fans as well as horsemen and women, we need to provide modern amenities in a building that has not seen real improvements since 1968," McKenna added.
The bill signing by Cuomo represents another turn in the relationship between the state and NYRA. In 2012 Cuomo pushed through a state takeover in the management of what he labeled a failing NYRA, beset by controversy after controversy.The three-year state control period ended up stretching for five years until 2017. Plans in 2012 for a major re-do of the broader racing industry in New York State, however, never occurred.
The Dormitory Authority is, at its heart, a state-controlled vehicle by which public and certain private entities can attain cheaper financing, chiefly through tax-exempt interest rates.
A detailed plan of work envisioned by NYRA has not yet been finalized. NYRA has previously stated it will keep the track's current 1 1/2-mile main track, but wants to re-do Belmont's dirt and turf courses and renovate the four floors of the clubhouse, including construction of a new restaurant and bar overlooking the track.
The last major rehabilitation, on the scale envisioned in the new plan for Belmont, was completed in 1968.
The signing of the NYRA financing bill by Cuomo comes nine months after the Long Island Association, a business group that has politically supported the Democratic governor, stepped up its lobbying campaign to end racing at Aqueduct.
The group is among those who believe closing Aqueduct paves the way to re-develop the potentially lucrative Queens site while turning Belmont, along with the future Islanders' arena and accompanying retail and entertainment space, into a year-round destination.