Executive Management
Tracy Egan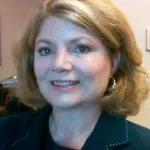 Tracy Egan was unanimously appointed to the position of Executive Director of the Fund at the May 12, 2010 meeting of the Board of Directors. Egan, who lives on her farm in Saratoga County, has been a hands-on breeder for more than two decades and formerly raced as Seven Furlong Farm. Egan is a longtime broadcast journalist, having worked as an anchor/reporter covering the Capital Region of New York State for the ABC and CBS affiliates in Albany, and worked in the same capacity in New York City for WABC-TV/Eyewitness News. Egan has a degree in Political Science from Union College in Schenectady.
New York Thoroughbred Breeding and Development Fund Board of Directors
Commissioner Harry D. Snyder
Commissioner, NYS Racing Commission
Harry D. Snyder has served as a New York State Racing Commissioner since 1980. He is a founding member of Snyder, Kiley, Toohey, Corbett & Cox, LLP in Saratoga Springs. A Saratoga Springs native, Mr. Snyder has held several positions in local government, including Supervisor for the City of Saratoga Springs, Chairman of the Saratoga Springs Zoning Board and Chair of the Saratoga County Mental Health Board. He has also served as a Council Member for Empire State College and as a Director for The Adirondack Trust Company. Mr. Snyder graduated from the University of Notre Dame in 1954 and received his Juris Doctor from the school in 1955.
Fund Board Start Date: Jan. 1, 1999
Commissioner Darrel J. Aubertine
Commissioner, Dept of Agriculture & Markets
Darrel J. Aubertine is New York's 27th Agricultural Commissioner. He leads the New York State Department of Agriculture and Markets which works to ensure a safe food supply, the conservation of productive lands and a vibrant agricultural industry in New York State. He joined the executive branch of state government after serving in the legislative branch for eight years.
Fund Board Start Date: Jan. 2011
Hon. John A. Tesiero, Jr.
Chair, NYS Racing Commission
John A. Tesiero, Jr., was born 1927 in Amsterdam, N.Y. He attended Amsterdam Public Schools and graduated from Wilbur H. Lynch High School Class of 1945.  He enlisted in United States Army with an Honorable Discharge on January 30, 1947. He co-founded Cranesville Block Company in 1948 and has served as its President and Chief Executive Officer since the company incorporated in 1956.
Fund Board Start Date: Jan. 1, 2007
Sen. Howard C. Nolan, Jr.
Breeder
Howard C. Noland, a lifelong resident of Albany, co-founded the law firm Nolan & Heller, LLP more than 40 years ago. He was elected to the State Senate in 1974, and served the 42nd District in Albany County for 20 years. He has served on various boards, including President of New York Thoroughbred Breeders, Inc.; the Board of Trustees for St. Peter's Hospital; Board of Directors for the State of New York Mortgage Agency, Community Foundation for the Capital Region, and WMHT. He has served as Chairman of the Cerebral Palsy Center for the Disabled Foundation Board and as a member of the Marine Corps League, the Knights of Columbus, The Ancient Order of Hibernians, the Albany Chamber of Commerce, and Breeders' Cup Ltd. Sen. Nolan graduated from the College of the Holy Cross in 1954 and obtained a law degree from Albany Law School of Union University in 1957.
Fund Board Start Date: Jan. 1, 2002
Joseph G. McMahon
Breeder
Joe McMahon is a lifelong resident of Saratoga County. He attended schools in Mechanicville and LaSalle Institute in Troy, NY. He attended the University of Nebraska and has resided in Saratoga since 1966. He's a lifelong horseman having gotten his first job at Saratoga Race Course walking hots in 1963.  He established McMahon Thoroughbreds in 1971 and still runs the growing operation. Over the years, the farm has produced many stakes winners, most notably Funny Cide, winner of the 2003 Kentucky Derby and Preakness. Joe has been a past officer of both the Eastern NY Breeders and the New York Thoroughbred Breeders, Inc. McMahon has been active in promoting thoroughbred breeding and racing his entire adult life.
McMahon created the first sale for Preferred New York-breds in the state by recruiting horses and convincing Fasig-Tipton to hold an auction. The Preferred Sale remains a top venue for selling quality New York-bred yearlings and is still run profitably by Fasig-Tipton.
Fund Board Start Date: Jan. 1, 2007
Dr. William B. Wilmot
Breeder
William B. Wilmot, D.V.M, received a B.A. in American Government from Georgetown University in 1968 and a D.V.M from Tufts University's School of Veterinary Medicine in 1983. He is the owner, breeder, and former trainer of Thoroughbred race horses and co-owner of Stepwise Farm in Saratoga Springs, NY. Dr. Wilmot is also a member of Zweig Committee for Equine Research at Cornell University's College of Veterinary Medicine and the Saratoga Race Course Local Advisory Board.
Fund Board Start Date: Jan. 1, 2007
Mr. John Graziano, Jr.
Breeder
Mr. Graziano serves as President of Capital Hill Management Services, Inc., as well as the principal lobbyist for many trade associations and private companies.  Mr. Graziano has 18 years of experience in government affairs and association management, serving as Executive Director for numerous state and regional organizations. He has served as Minority Leader of the Albany County Legislature for five years, and was a member of the County Legislature for nine years; as a County Legislator, he served on numerous committees, including Mass Transit, Public Works, and Audit and Finance.  He is also a Commissioner of the Capital District Regional Planning Commission, and a Board Member of the Albany County Airport Authority.  Mr. Graziano holds a bachelors degree from the College of Saint Rose.
Fund Board Start Date: Jan. 1, 2010
Mr. Edward Kelly
Breeder
Ed Kelly has served his community, his state and his church in a career highlighted by public service. He was appointed to the Board of Directors of the NYTBDF in February of 2006.
Employment
He was appointed commissioner of NYS liquor authority by Gov. Pataki June 28 1995 and became its Chairman on May 4, 1999. He retired in 2006. Before his state service, Mr. Kelly was a valued employee of IBM for 29 years in a variety of positions, including as a Senior Specialist in Large Systems Engineering, before retiring on March 28th, 1990.
Ed Kelly has hands on experience with horses which he gained while being a co-owner, breeder and trainer of Quarter Horses.
He is currently owner/manager of his family's Retail General Country Store and Owner/Manager of an International and Domestic Hotel Retail Perfume Business.
Government
Past member town of Pawling Zoning board of appeals, 12 years as Chairman.
Past member Town of Pawling, Town Board and a Town Councilman for 14 years.
Education
Valley Stream Central HS , Valley Stream, NY.
University of Tennessee, Physical Education and Business Administration.
Hofstra University, Business Administration Courses.
Adelphi College. Business Administration Courses
Dutchess County Community College, Various courses updating his business administrative education.
Organizations/activities
Vice-Chairman National Joint Committee of National Conference of  State Liquor Administrators and the National Beverage Control Administrators.
NCSLA, V.P. Northern Region.
Member of the Board of Directors of the Dutchess County-HarlemValley Partnership.
Past-President Holmes-Whaley Lake Civic Association.
Life member, Town of Pawling Fire Department and Emergency Squad.
Past Principal and Teacher, Sunday School at St. John's Roman Catholic Church Pawling, NY.
NYS Department of Conservation Special Officer 1961-1970.
Member, Dutchess County Fish and Game Federation.
Past member of the Board of Directors, IBM Country Club.
Past member, Board of Directors and Chairman of Dutchess County United Way
Member Rotary Club, Pawling.
Past  assistant Scout Master, Boy Scouts of America.
Past Pawling Central H.S. Varsity Football Coach.
Fund Board Start Date: Jan. 1, 2007
Jeffrey A. Cannizzo
Executive Director, New York Thoroughbred Breeders, Inc.
Jeffrey A. Cannizzo became the Executive Director of the New York Thoroughbred Breeders in July 2008.  Prior to his appointment, Cannizzo enjoyed a successful ten-year career working in business development and management consulting for Lockheed Martin, Dell and Microsoft.  Cannizzo has advocated for the industry in New York's complex political environment and has publicly pressured government by testifying multiple times to do the right thing for its Thoroughbred interests including breeders and horsemen. Cannizzo was named to the THOROUGHBRED TIMES' inaugural "40 under 40" list of industry leaders in 2010. Mr. Cannizzo holds an M.B.A in Technology Management and B.S. in Business Administration from Le Moyne College in Syracuse, NY.  A third generation horseman from the Finger Lakes Region, his family has been involved with New York racing for the past 50 years.
Fund Board Start Date: Jan. 1, 2010