Tracy Egan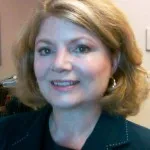 Tracy Egan was unanimously appointed to the position of Executive Director of the Fund at the May 12, 2010 meeting of the Board of Directors. Egan, who lives on her farm in Saratoga County, has been a hands-on breeder for more than two decades and formerly raced as Seven Furlong Farm. Egan is a longtime broadcast journalist, having worked as an anchor/reporter covering the capital region of New York State for the ABC and CBS affiliates in Albany, and worked in the same capacity in New York City for WABC-TV/Eyewitness News. Egan has a degree in Political Science from Union College in Schenectady.
New York Thoroughbred Breeding and Development Fund Board of Directors
John J. Poklemba − Fund Board Chairman
Member, N.Y.S. Gaming Commission
Fund Board Chairman John J. Poklemba serves as General Counsel to American Transit Insurance Company, a New York City-based Commercial Automobile Insurer. Previously, Mr. Poklemba was the managing partner of his general practice in Saratoga County for more than a decade. Prior to that, Mr. Poklemba was principal attorney responsible for governmental relations and litigation for Bartlett, Pontiff, Stewart & Rhodes, P.C. in Glens Falls. Mr. Poklemba served as New York State Director of Criminal Justice and Commissioner of the New York State Division of Criminal Justice Services from 1987 to 1991. He also served as Counsel to the agency from 1984 to 1987. Prior to his work in New York's Criminal Justice division, Mr. Poklemba worked as a Chief Appellate Law Assistant to the New York State Appellate Division, Fourth Department in Rochester, Deputy Counsel for the New York State Office of Court Administration in Albany, Law Secretary to the Hon. Robert J. Sise in the New York Court of Claims in Albany and as a Trial Preparation Assistant for the Office of the District Attorney in the Bronx. Mr. Poklemba began his law career as a litigation assistant for Dewey, Ballatine, Bushby, Palmer and Wood in New York City in 1972 and worked as a senior auditor for Travelers Insurance Company. Mr. Poklemba has been published several times in various legal journals. He received a B.A. in Economics from Boston College and graduated from St. John's School of Law. He resides in Clifton Park.
Fund Board start date: November 2013
Richard A. Ball
Commissioner, NYS Department of Agriculture & Markets
A native New Yorker, Mr. Ball has made a living in agriculture his entire life. His inspiration to become a farmer came from his grandparents, who were lifelong dairy farmers. At 18 years old, Mr. Ball began his career in agriculture as a farm worker at a vegetable farm in Rhode Island. He later became operations manager of that same farm. After 20 years in Rhode Island, Mr. Ball moved back to the Empire State with an opportunity to become a farm owner. For the past 20 years, he has been the owner and operator of Schoharie Valley Farms in Schoharie, NY, which consists of 200 acres and produces a wide range of vegetable crops, small fruits and greenhouse crops. The farm serves both retail and wholesale consumers through an onsite farm market known as "The Carrot Barn" and ships to brokers and restaurants in the local area as well as New York City.
Mr. Ball, his wife Shirley, and his three children are actively engaged in farming with a growing number of future farmers among the grandchildren.
Fund Board start date: March 2014
Philip S. Birsh
Breeder
Since 1993, Philip Birsh has been the President and CEO of PLAYBILL, Inc. and PLAYBILL Interactive Media, Inc. Prior to coming to PLAYBILL, Mr. Birsh was Senior Vice President at Kidder Peabody and served as Director of the Private Business Group, Inc. and Vice President at Drexel Burnham Lambert (DBL) in their Mergers & Acquisitions Department. During his nine-year tenure at DBL, Mr. Birsh served as Assistant to the Vice Chairman working on government relations and management support. Mr. Birsh is currently serving as Vice Chairman of the Board of The Actors Fund, Treasurer of the Board of Broadway Cares/Equity Fights AIDS, and serves as an advisor to many other theater-related funds and foundations. On January 26, 2009, Kareen Rispal, Cultural Counselor of the Embassy of France, conferred upon Mr. Birsh the insignia of Chevalier of the Order of Arts and Letters. The Order of Arts and Letters was created in 1957 to recognize eminent artists and writers, as well as individuals who have contributed to the recognition of French culture in the world. The Order is given out twice annually to only a hundred people worldwide. Mr. Birsh has owned, bred and raced Thoroughbreds for over 25 years, and has been a loyal participant in the NYS breeding program. For the past 10 years, Mr. Birsh and his family have owned a horse farm in Saratoga County. He is the breeder and owner of NY-bred Tencendur, who carried the colors of Birsh Farm in the 2015 Kentucky Derby. Mr. Birsh is married to the former Odile Buclez. Mrs. Birsh was born in Paris, France and received an MBA from Essec University. Mr. Birsh has four children. He was born in 1958 in upstate New York and was an undergraduate at Washington University and Boston University studying economics.
Fund Board start date: March 2016
John A. Crotty
Member, N.Y.S. Gaming Commission
John A. Crotty is a founding member of Workforce Housing Advisors, a New York City-based development firm with a particular focus on repositioning distressed multifamily properties as affordable housing. Mr. Crotty has nearly two decades of experience in housing, government and finance in a variety of capacities. Mr. Crotty is a former member of the Board of Directors of the New York City Off-Track Betting Corporation and was appointed by Governor Paterson to a panel to restructure the Off Track Gaming system statewide. Mr. Crotty was also a member of the New York State Franchise Oversight Board, which oversees the finances of The New York Racing Association, Inc. Prior to founding Workforce Housing Advisors, Mr. Crotty was the Executive Director of JP Morgan Chase's municipal housing finance group, which he started in 2007. He was the Executive Vice President of the New York City Housing Development Corporation from 2004 to 2007 and was Mayor Michael Bloomberg's Director of City Legislative Affairs. Prior to joining the Bloomberg administration in 2002, he held a variety of financial management positions at MCI, Paine Webber, Winstar and Verizon from 1996 to 2002. Mr. Crotty is a Founding Member of Santa's Angels, a not-for-profit organization that raises money and distributes gifts to the poor during the holiday season. He was a member of the Citizen's Union Board of Directors. Mr. Crotty holds a MBA from Columbia Business School and a BA from the University of Rochester.
Fund Board start date: November 2013
Patricia Flores, DVM
Breeder
Patricia Flores, D.V.M was born in Chile and received her Veterinary degree at the Universidad Austral de Chile in 2006. Dr. Flores moved to United States in 2008 to work for Rood and Riddle Equine Hospital in Lexington, Kentucky. In 2010, she completed an internship in Equine Medicine and Surgery at the University of Illinois. In 2012, Dr. Flores and her husband Dr. Scott Ahlschwede moved to New York to open the first satellite Equine practice for Rood and Riddle. Since then she has been practicing veterinary medicine full time with special interest in Thoroughbred medicine, foals, breeding and sales. At the same time she and her family established River Valley Farm, a Thoroughbred breeding and boarding business. In 2021, the farm found a permanent home when they purchased an established horse property overlooking the Hudson River north of Saratoga Springs. Dr. Flores looks forward to breeding quality New York Thoroughbreds with her husband and two children, as well as working hard for the continued success of all New York Thoroughbred farms.
Fund Board start date: May 5, 2021
John Hicks
Breeder
Fund Board start date: October 15, 2021
Joseph G. McMahon
Breeder
Founder/owner of McMahon of Saratoga Thoroughbreds, most famous as the birthplace of Kentucky Derby and Preakness winner Funny Cide, Mr. McMahon has made many contributions to the thoroughbred breeding and racing industries in New York State. It was McMahon who convinced Fasig-Tipton that New York-breds deserved their own auction during the height of the Saratoga race meeting.
Fund Board start date: January 1, 2007
Najja Thompson
Executive Director, New York Thoroughbred Breeders, Inc.
Najja Thompson joined New York Thoroughbreds Breeders, Inc. as Executive Director in 2020 after nearly a decade of experience in marketing, communications and human resources at the New York Racing Association. Thompson also serves as vice president of the Turf Publicists of America. A graduate of Florida State University, Thompson developed his passion for Thoroughbred racing after being introduced to the sport by his uncle, a small breeder in Florida. Growing up attending the races at tracks in both Florida and New York, he followed his passion to work in the industry.
Fund Board start date: December 16, 2020
William B. Wilmot, DVM
Breeder
William B. Wilmot, D.V.M received a B.A. in American Government from Georgetown University in 1968 and a D.V.M from Tufts University's School of Veterinary Medicine in 1983. He is the owner, breeder and former trainer of Thoroughbred racehorses, and co-owner of Stepwise Farm in Saratoga Springs, NY. Dr. Wilmot is also a member of Zweig Committee for Equine Research at Cornell University's College of Veterinary Medicine and the Saratoga Race Course Local Advisory Board.
Fund Board start date: January 1, 2007